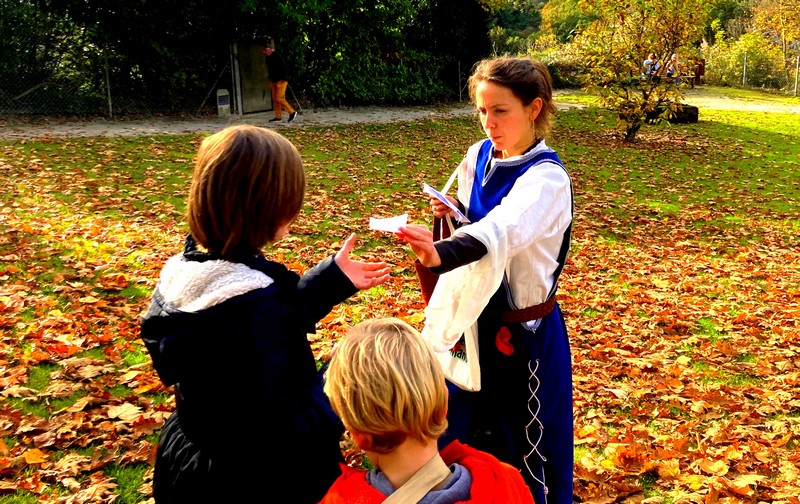 In 2022, it is La Dame du Lac
who was inprisoned
in Domfront Castle

Same procedure as every year ! New riddles await the little knights !
Start at the tourist office to get your purse and the map of the castle. Then, find la Dame du Lac on the site ; all the game will happen there. Once found, la Dame will ask you the first of her 6 questions on the various sites of the castle. If the answer is right, you will be awarded with a piece of puzzle. When the puzzle is finished, an element appears to free la Dame. And least, the knights will appreciate a well deserved snack!

In 2022 :
From July 2nd to August 31st
Every Wednesdays and Fridays at 3.30pm
Useful information :
5€ per team (1 to 3 people)
This game is destined to under 10 years old but we accept older participants.
A team necessitates only one person who can read to play.
Starting from the Tourist Office. On booking there.
The game is happening in the site of the castle.
Thus, as no engine is allowed, it is safe for kids to run freely.